Industrial Talk 1.0 in World Industrial Design Day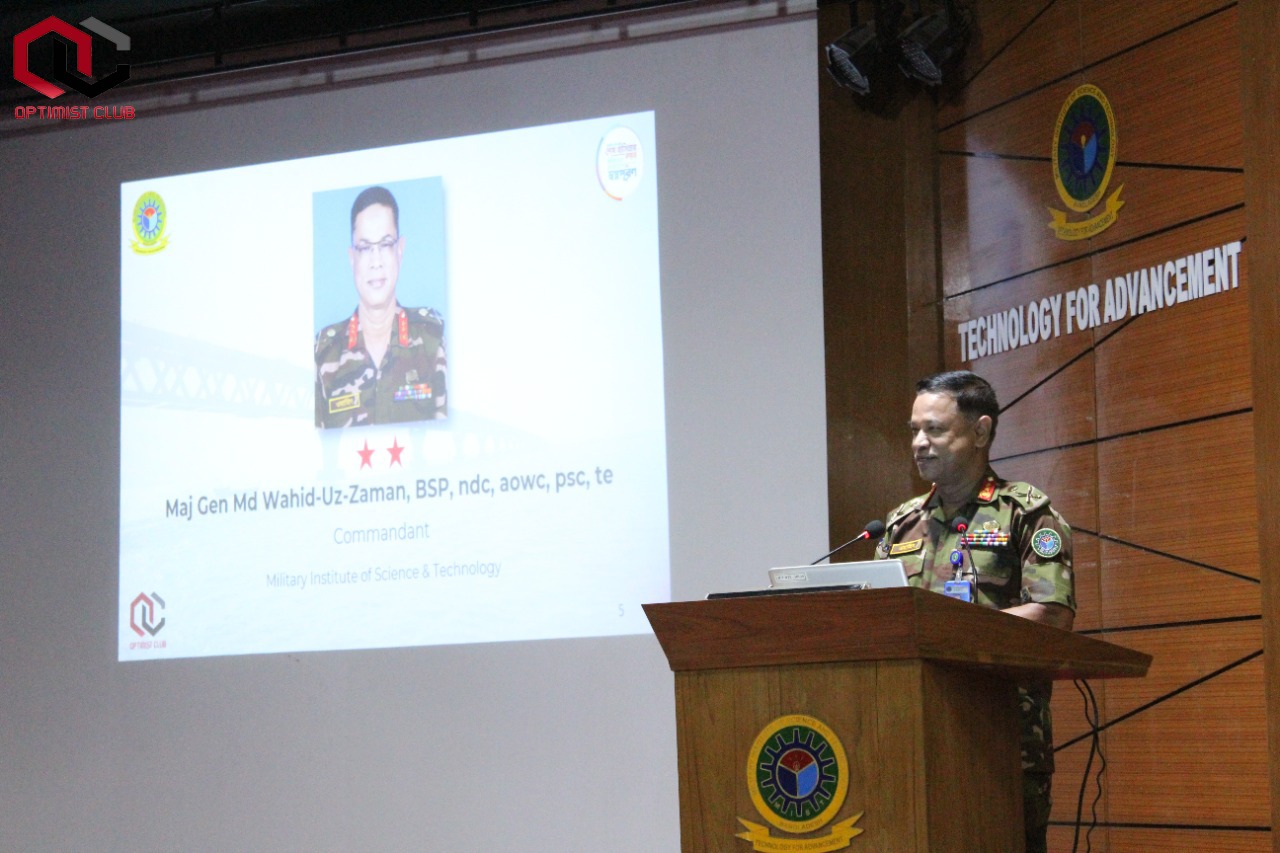 𝗠𝗜𝗦𝗧 𝗢𝗽𝘁𝗶𝗺𝗶𝘀𝘁 𝗖𝗹𝘂𝗯 arranged a seminar on "𝐈𝐧𝐝𝐮𝐬𝐭𝐫𝐢𝐚𝐥 𝐓𝐚𝐥𝐤 𝟏.𝟎" and the "𝐏𝐫𝐢𝐳𝐞 𝐆𝐢𝐯𝐢𝐧𝐠 𝐂𝐞𝐫𝐞𝐦𝐨𝐧𝐲 𝐨𝐟 𝐈𝐏𝐄 𝐂𝐀𝐃𝐒𝐓𝐀𝐑", under the supervision of 𝑫𝒆𝒑𝒂𝒓𝒕𝒎𝒆𝒏𝒕 𝒐𝒇 𝑰𝒏𝒅𝒖𝒔𝒕𝒓𝒊𝒂𝒍 & 𝑷𝒓𝒐𝒅𝒖𝒄𝒕𝒊𝒐𝒏 𝑬𝒏𝒈𝒊𝒏𝒆𝒆𝒓𝒊𝒏𝒈 on the day of "𝗪𝗼𝗿𝗹𝗱 𝗜𝗻𝗱𝘂𝘀𝘁𝗿𝗶𝗮𝗹 𝗗𝗲𝘀𝗶𝗴𝗻 𝗗𝗮𝘆 𝟮𝟬𝟮𝟮", in Multipurpose Hall.
Respected 𝑪𝒐𝒎𝒎𝒂𝒏𝒅𝒂𝒏𝒕 𝑺𝒊𝒓 was the Chief Guest of the seminar. He warmly welcomed our speaker guest and gave his valuable speech for our department.