NSE Dept won two gold medal awards in ITEX 2023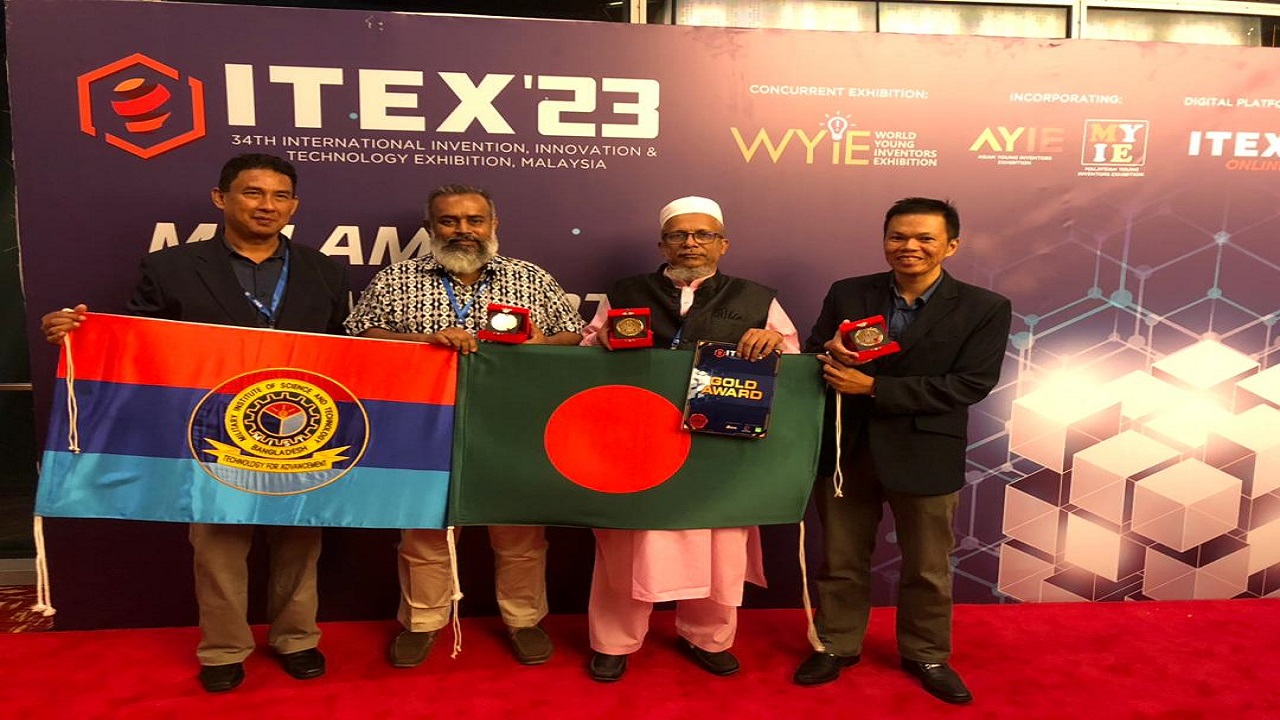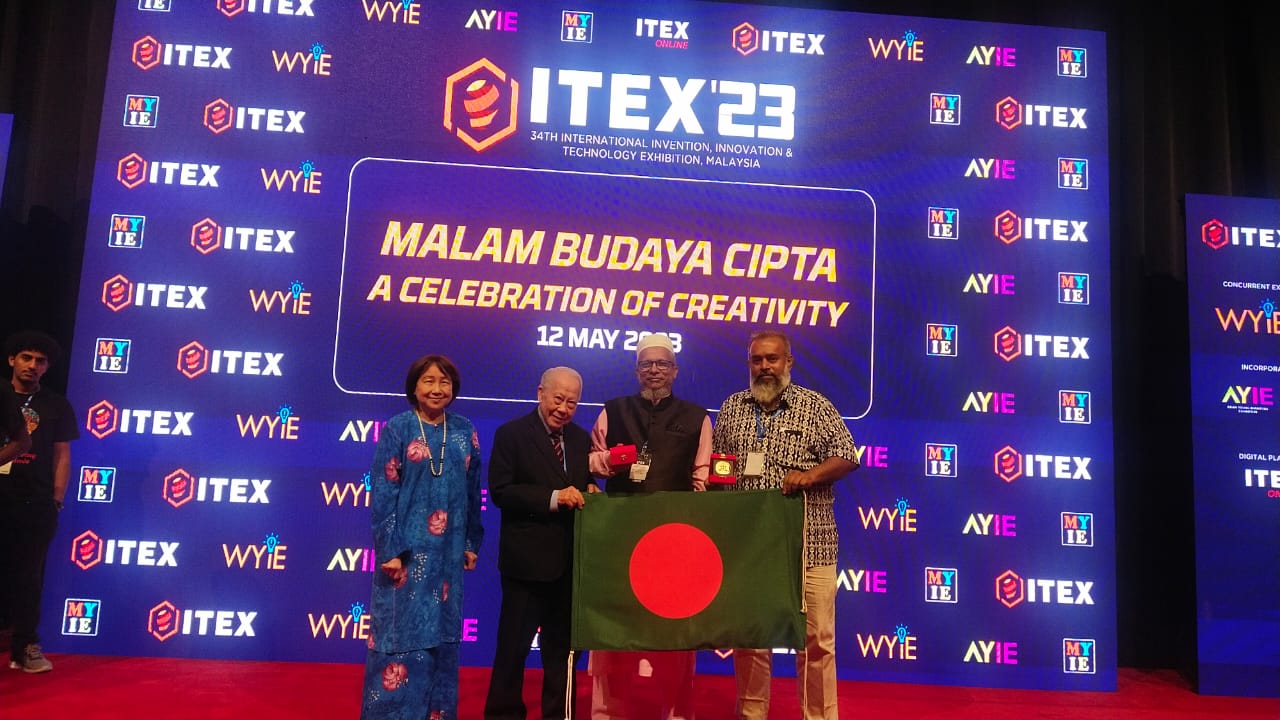 Nuclear Science and Engineering Department has won 2 gold awards at the 34th International Invention, Innovation and Technology Exhibition (ITEX) 2023 competition, held in Kuala Lumpur, Malaysia.
ITEX 2023, a global platform promotes innovations and innovating solution by uniting brilliant minds from around the world. This year's exhibition witnessed the participation of 19 countries and regions with over 700 invention entries. Amidst these intense competetions, a team of NSE Department, won two gold medals in the field of 'agriculture' and 'health & medicine'.
The gold medal is awarded to the project 'Natural Active Pain Reducer from Local Herbs' in the category of 'medicine & health' where the chief researcher is Professor Mokhlesur Rahman with his other team members Colonel Molla Md Zubaer, SPP, te and M. B. Awang. Another gold medal was received for the project 'Revolutionizing Eco-Friendly Textile Innovating Water-Repellent Natural Fiber from Jute' in the field of 'agriculture' by Professor Mokhlesur Rahman being the chief researcher along with M. Jabed, Colonel Molla Md Zubaer, SPP, te and M. Nazmul Hasan.
The team thanked the acting commandant Brigadier General Md Wahidul Islam, SUP, NDC, psc for rendering his support and encouragement. The prestigious award reflects the potential and hard work of the MIST researchers in the domain of research and innovation. It also represents the capability of the young researchers to lead the way in technological advancements in the global stage.