Directorate of Students' Welfare (DSW)
The Directorate of Students' Welfare (DSW) started its journey to provide administrative support and counseling services to the students of MIST and thereby promote educational and administrative leadership. DSW wing currently offers various opportunities to the students of MIST in order to enhance their cognitive skills and overall knowledge via arranging different seminars, workshops and career advisory programs.
With its excellent professional competence, DSW wing is working relentlessly for the welfare of the students of MIST. Additionally, DSW wing also facilitates necessary financial aid to the students by processing stipends in different categories. As such, many students have been able to continue incessant study at MIST. Moreover, DSW wing also patronizes all the students' run clubs of MIST and monitors their activities for attending the creativity among the students. One of the most important activities of the DSW wing is mentoring Alumni activities. Furthermore, the DSW wing is always open to all students of MIST regarding any difficulties they may be facing.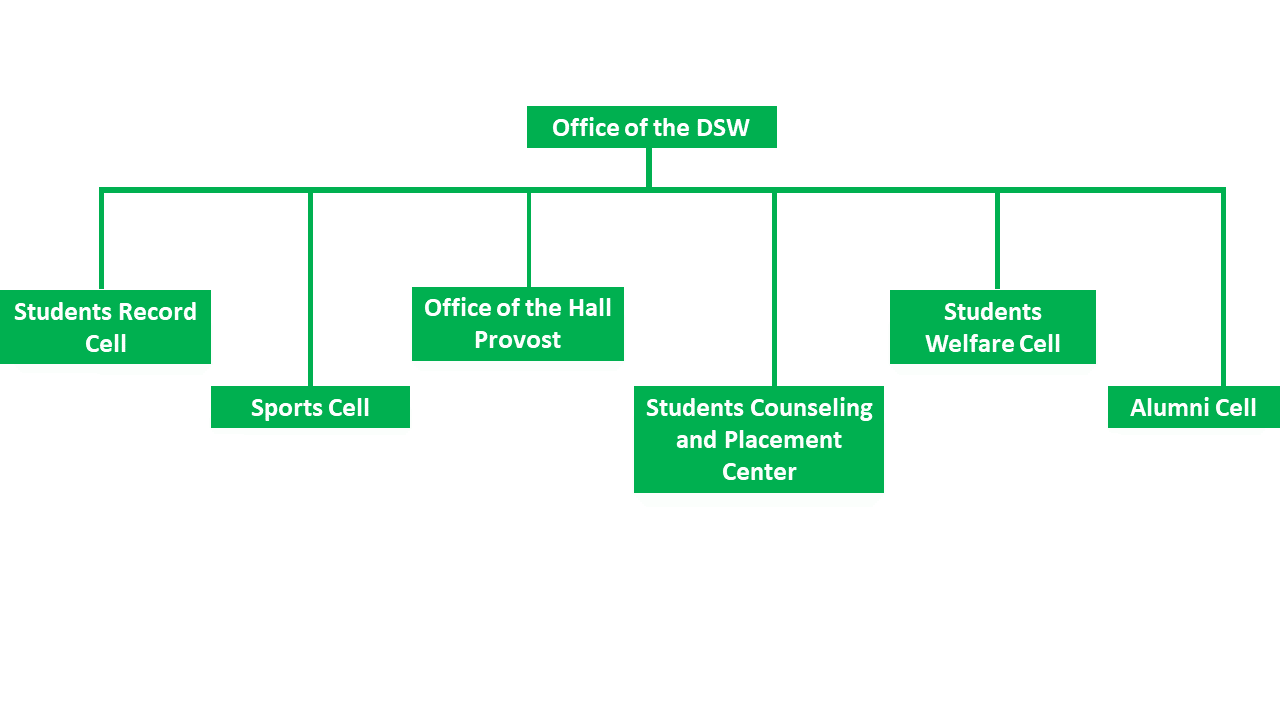 Staff and Employee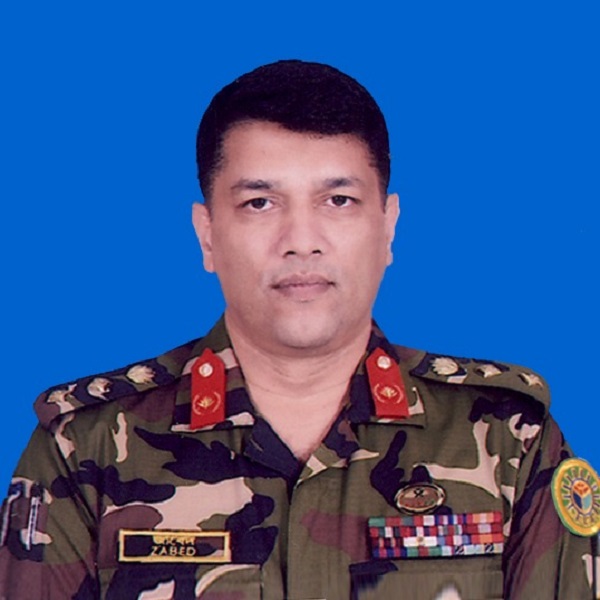 Col Zabed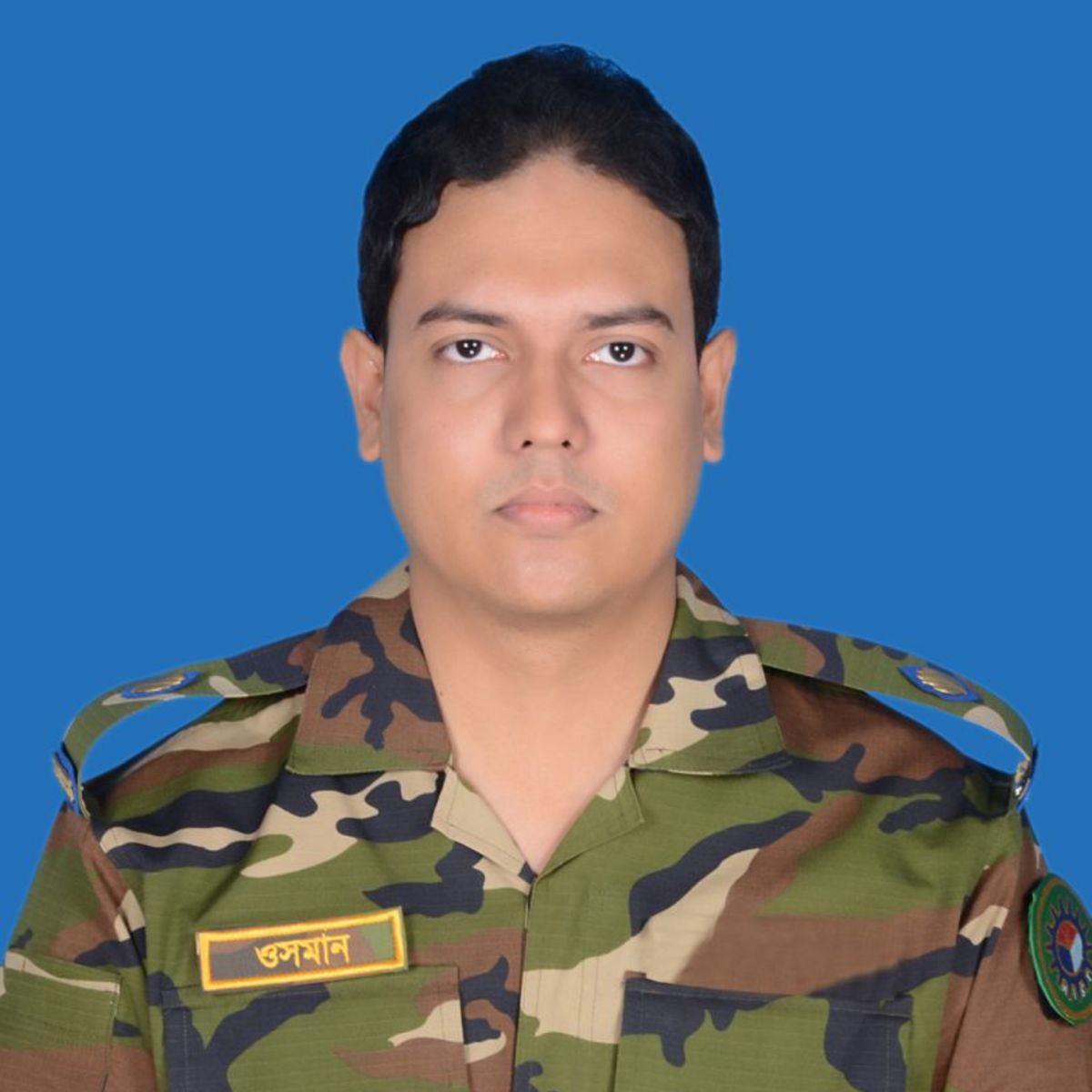 Lt Col Osman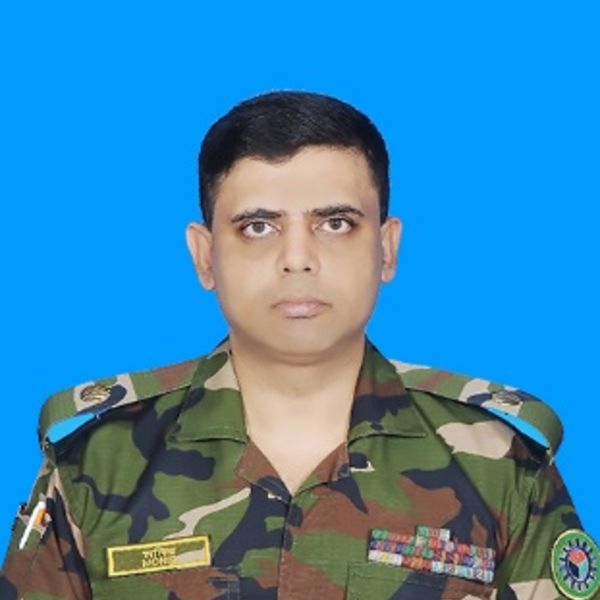 Maj Monirul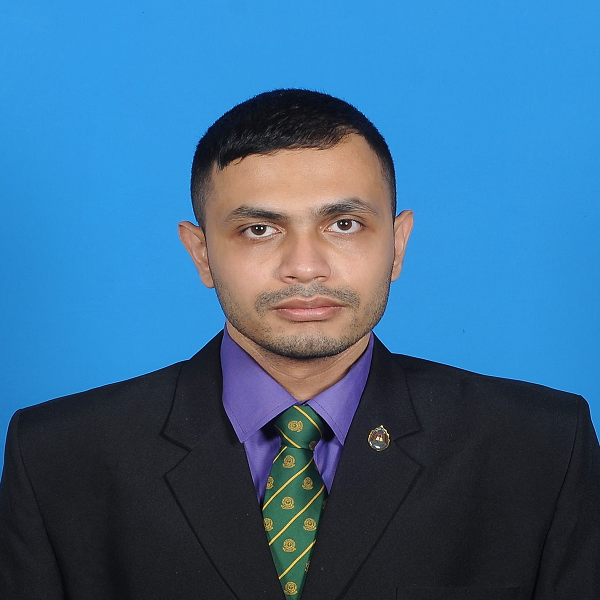 Sakshar Chowdhury
Amina Khatun
Mission:
• Promotion of educational and leadership skills to all students of the institute.
• Excellence in the provision of administrative support and counseling services to the students of MIST.
• Help students in the development of cognitive skills and overall knowledge quotient.
• Facilitate students to achieve required potential excellence.
• Patronizing club activities and other outreach events.
Capabilities:
• Facilitate various extra-curricular activities (International & National) of the students.
• Monitor various student club activities.
• Provide career advisory services.
• Provide counseling services to students with academic and social problems.
• Provide necessary alumni functions.
• Perform the role of proctor.
• Provide residential hostel facility to the students.
MIST Scholarship:
Students of all departments are eligible to receive scholarship basing on their academic result. Top scorers of all departments (all levels) can receive scholarship. To attain the scholarship a student has to join the class regularly and there should not be any discipline related issues against him/her. MIST maintains separate students' welfare fund from which the scholarship is provided.
MIST Stipend:
MIST provides stipend facilities to the students. Other than level 1, students of all levels have the opportunity to apply for stipend basing on their academic result and financial condition. To render educational support to the students for their uninterrupted study, parents economic condition is assessed under 17 different categories. A board of officers headed by the director of the students' welfare selects the students and the percentage of stipend. In 2020 Tk 26,25,650 (Twenty-six lac twenty-five thousand and six hundred fifty only) has been distributed amongst the students under this head. The sources of the MIST stipend are:
1. MIST Fund
2. Osmany Memorial Trust Stipend
3. Army Chief donation/Stipend
4. Air Chief donation/Stipend
5. Navy Chief donation/Stipend
Every year around one core taka is given to MIST students' as Scholarship and stipend.
MIST Student Welfare Fund:
MIST also has a Student Welfare Fund in addition to above to offer financial assistance for meeting the welfare needs of the students. The elected captains among the students run the welfare fund under supervision of the DSW wing. It is a joint fund resourced and managed by both students and MIST auth. The sources of the student welfare fund are:
1. Voluntary donation by the current/ex-student.
2. Donation from MIST Alumni society.
3. The 10% of any sponsorship money managed by the clubs of MIST.
4. MIST Authority.
5. MIST Faculties.
6. Fund raising campaign organized by the students.
7. Any other donation.
The elected captains discuss and decide upon the applications submitted by the student seeking financial support from Students Welfare Fund which is finally approved by the director of DSW wing.
Counseling Service:
MIST has the counseling service for the students under a qualified and professional counselor. The counselor of DSW wing works actively with the students and use a variety of skilled interventions and thereby offers both psychological and emotional support. It helps the students to develop insight into their situation and help them to build better personal resources with greater resilience. Besides the particular cases, workshop sessions are conducted on mental health related issues for the students where they are benefitted by developing practical skills like assertiveness, relaxation techniques and resilience building.
Residential Facilities:
MIST provides a good environment and facility of residence for the students who are coming from different parts of the country and abroad with bare minimum expense. At this moment MIST has an enthralling hall named "Osmany Hall". The eight-story reinforced concrete facility has a male and a female complex where 524 male and female students can be accommodated. The Male Wing has one extension accommodating 110 students, in total 634 students (male and female) can be housed at the residential facilities of Osmany Hall. The hall provides food, washing and iron of clothes, prayer room, cafeteria, indoor games and common room facilities to the students.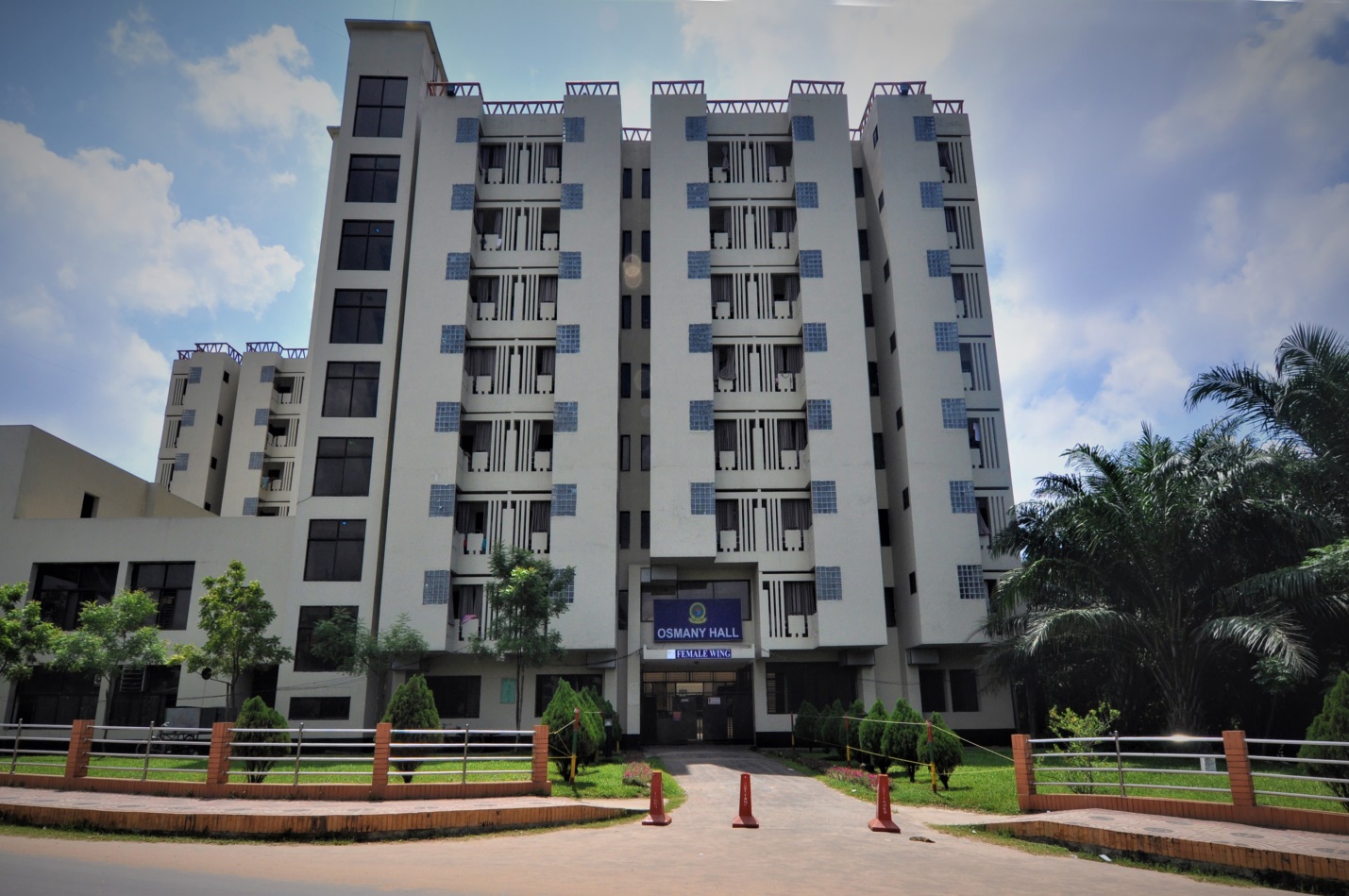 Transport Facilities:
MIST offers BUS Services for the students at various routes during the working days. Also coaster services are available on demand when the students go for Industrial Training, Site Visit, Off-Campus Laboratory Facilities etc. reasons. To see the details about bus route service, please Click here
Events and Activities: Club Facilities and Campus Hour: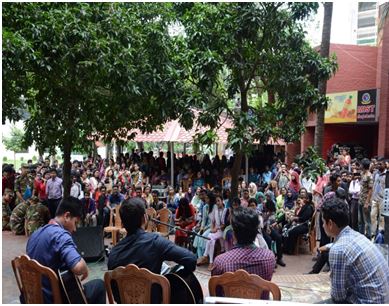 MIST offers 12 different clubs for the students to join and get the opportunity to show their creativity. This also gives a breathing space to the students from monotonous study. Student has the freedom to select and join more than one club from the following categories. To add variety and flavor, students of all level also organizes campus hour at regular interval. To see the details, please Click here.
MIST Captains Election:
To accelerate leadership and democracy practices among the existing student in MIST, every year MIST Captains election is held to find out the leader of the students. Elected captains from each department participate as a voter for electing MIST captains for one year. MIST Captains are:
• MIST Captain
• MIST Cultural Captain
• MIST Sports Captain
• MIST Debate Captain
Games and Sports:
Sports helps to develop physical fitness and mental well-being. MIST motivates and facilitates students both in indoor and outdoor sports. The institute has well equipped facilities in both indoor and outdoor games, like Cricket, football, basketball, table tennis, chess, carrom etc. Every year the institute hosts inter departments Basketball, Football, Volleyball and Cricket Competition. Sports refresh minds, as a result student can concentrate and focus on education in a sound mind. To see more details about games and sports, please Click here.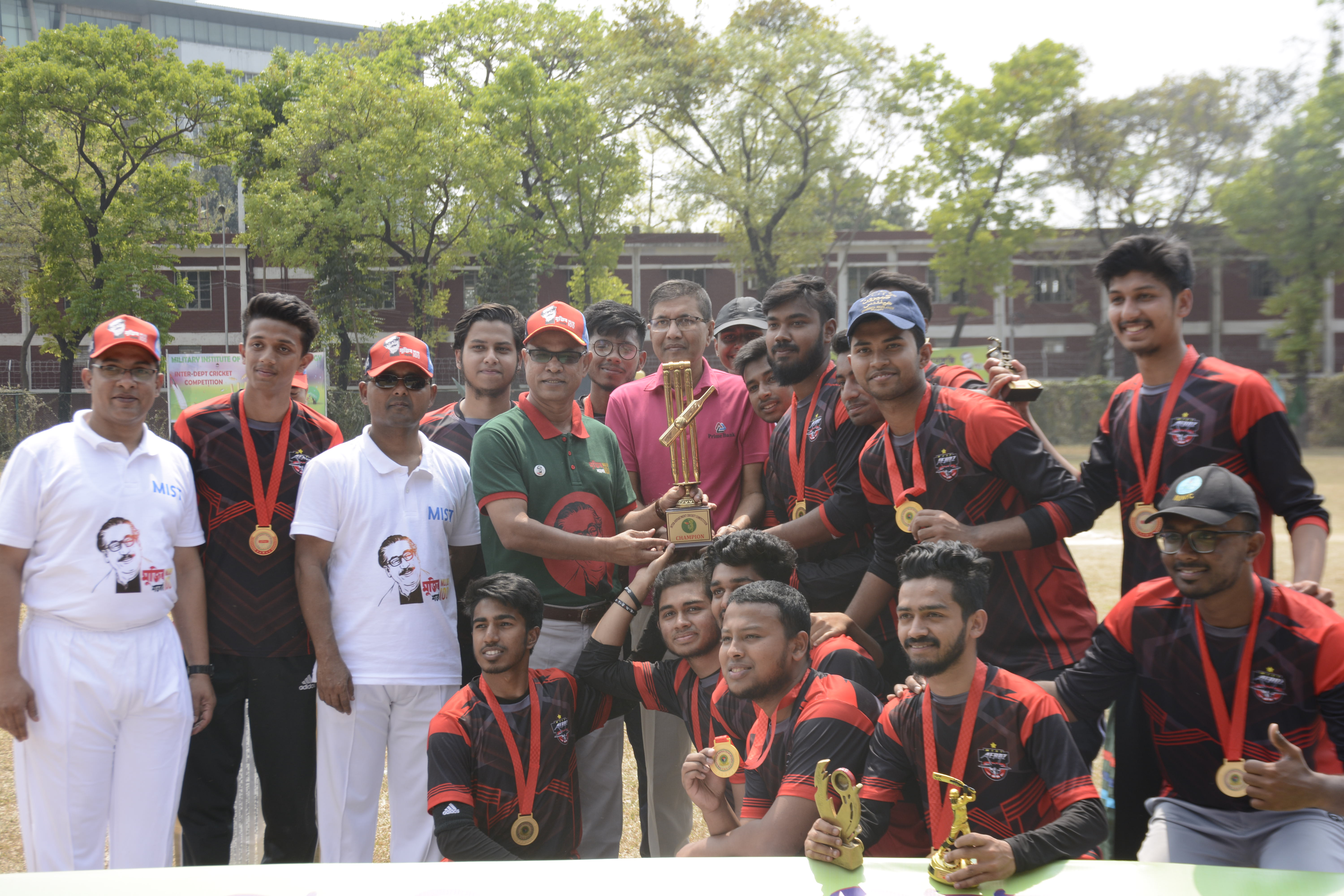 Cultural Events:
The Directorate of Students' Welfare (DSW) organizes various cultural competitions for the students of MIST. Many a time, these events are organized by different wings and departments of MIST, under the supervision of DSW wing. These Intra MIST events include:
• Inter Department Cultural Competition
• Inter Department Debate Competition
• Freshers' Reception Ceremony (Nobin Baran)
• Inter University Cultural Competition (Aunkur)
• Celebrating Bengali New Year (Pahela Boishakh)
• Celebrating Pohela Falgun (Boshonto Boron)
• Farewell Festival etc
To see more details, please Click here.
Seminars and Workshops:
Under the supervision of DSW, different seminars are being organized by various clubs of MIST. These seminars, workshops and other events are mostly targeted to facilitate student activities.
Seminars on "HULT Prize", "Banglalink Ennovators", "Unilever Roadshow Campaign", "Seminar on Higher Study abroad by PFEC Global" and "Seminar on Supply Chain Management" were organized in the recent past. These seminars and workshops helped the students of MIST to shape their future plans and to set a definite career path.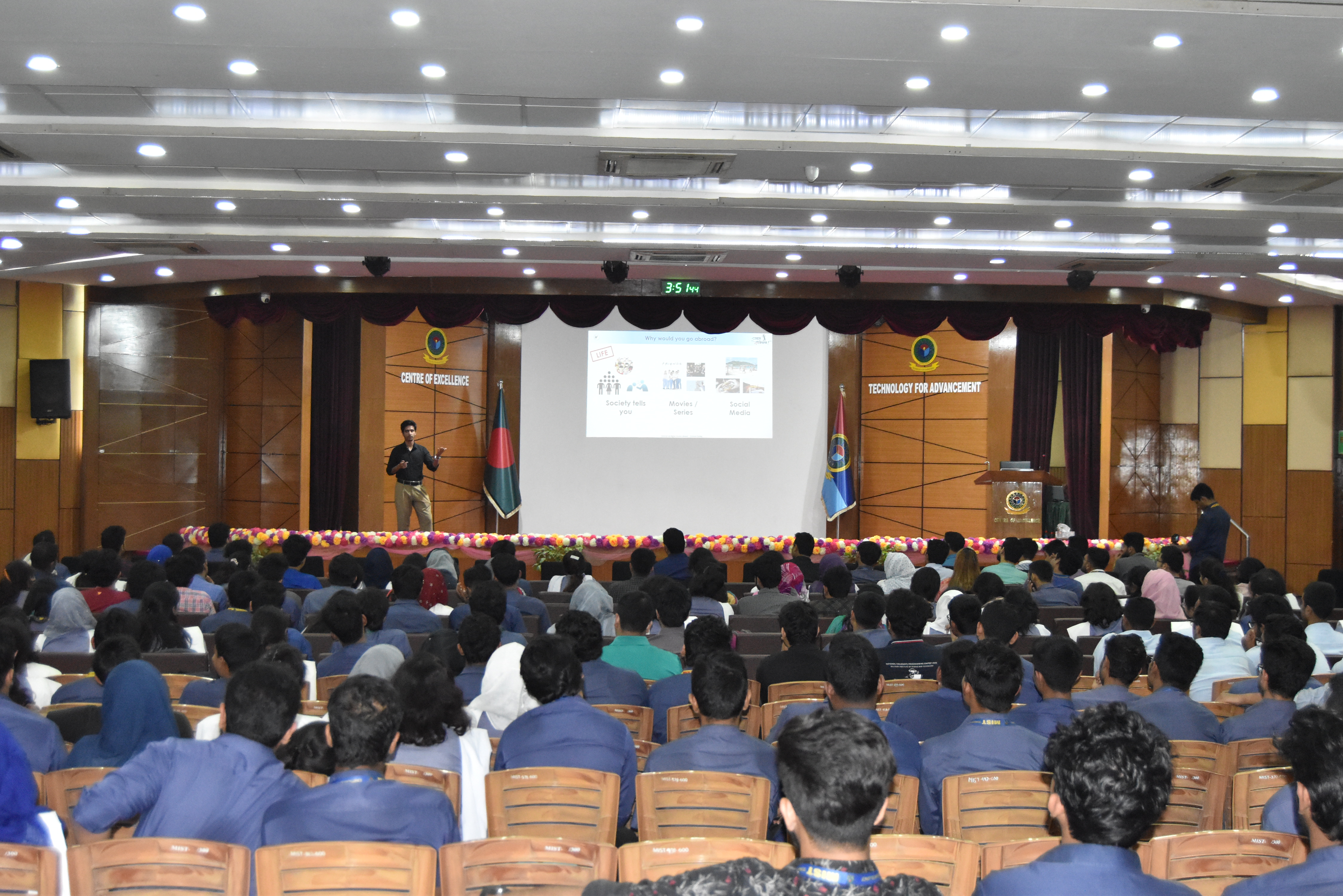 Job Fair: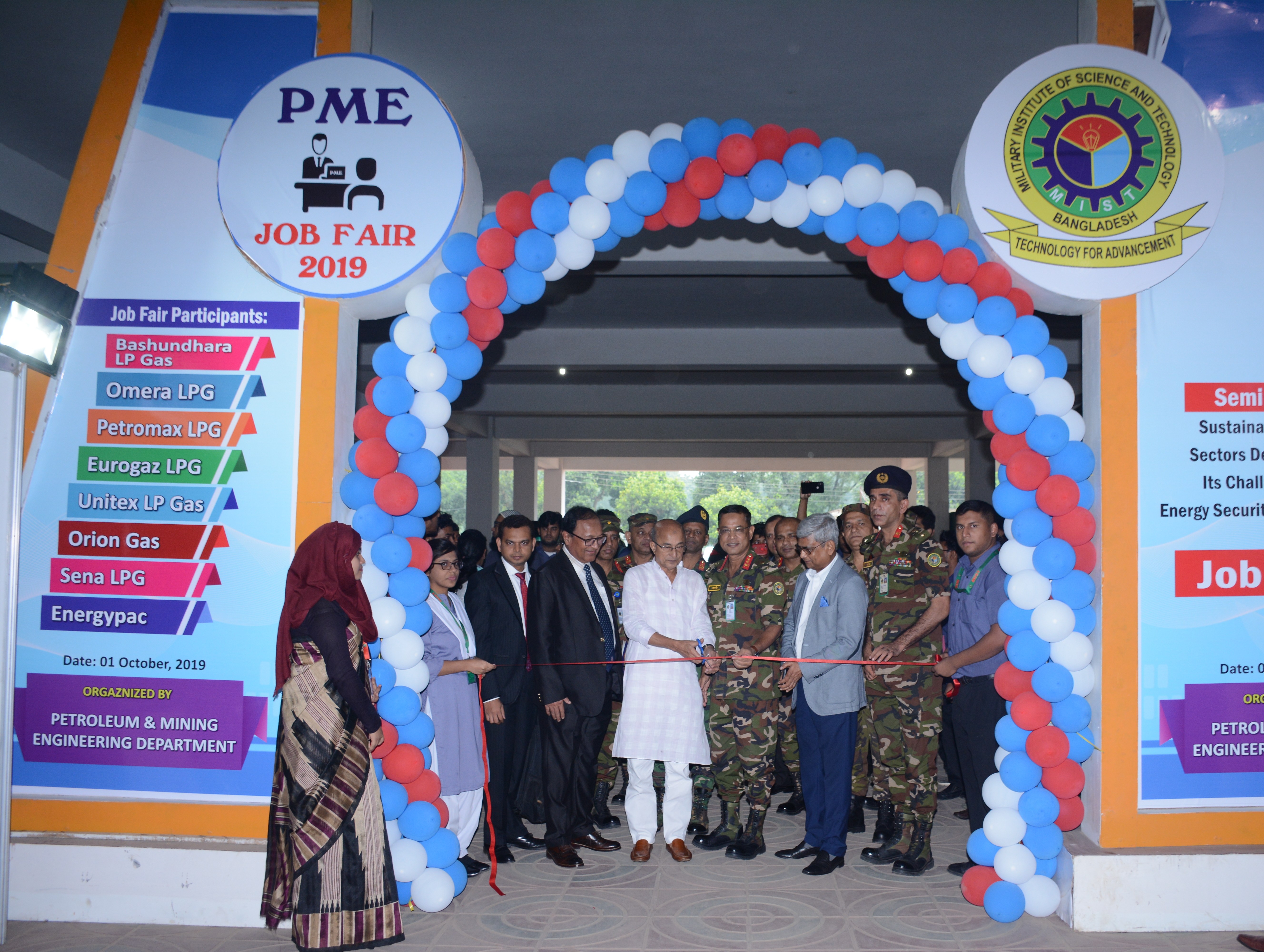 Each year MIST organizes Job Fair for its students. As a part of career advising Directorate of Students' Welfare supervises this event. Every year, before graduation ceremony this program is organized. In this event, the representatives from various national and international companies come to collect the CV of the students and take written of viva exams as per their recruitment policy. Though this event is mainly focused for the graduating students, current students are also benefited. Students get accustomed with the work environments and the requirements for the employers which help them to mold their future goals and preparation taking.
MIST is a reputed educational institute. Department of Students Welfare wing of MIST looks after the protection of rights and supervises the welfare activities of the students. DSW promotes and coordinates the different students' activities for better corporate life. We try to nurture students physical, mental and cultural growths with different types of co-curricular activities and thereby improve their personality and make them a civilized human being and make him/her able to compete with others.