Girls Bring Glory for MIST at NGPC 2022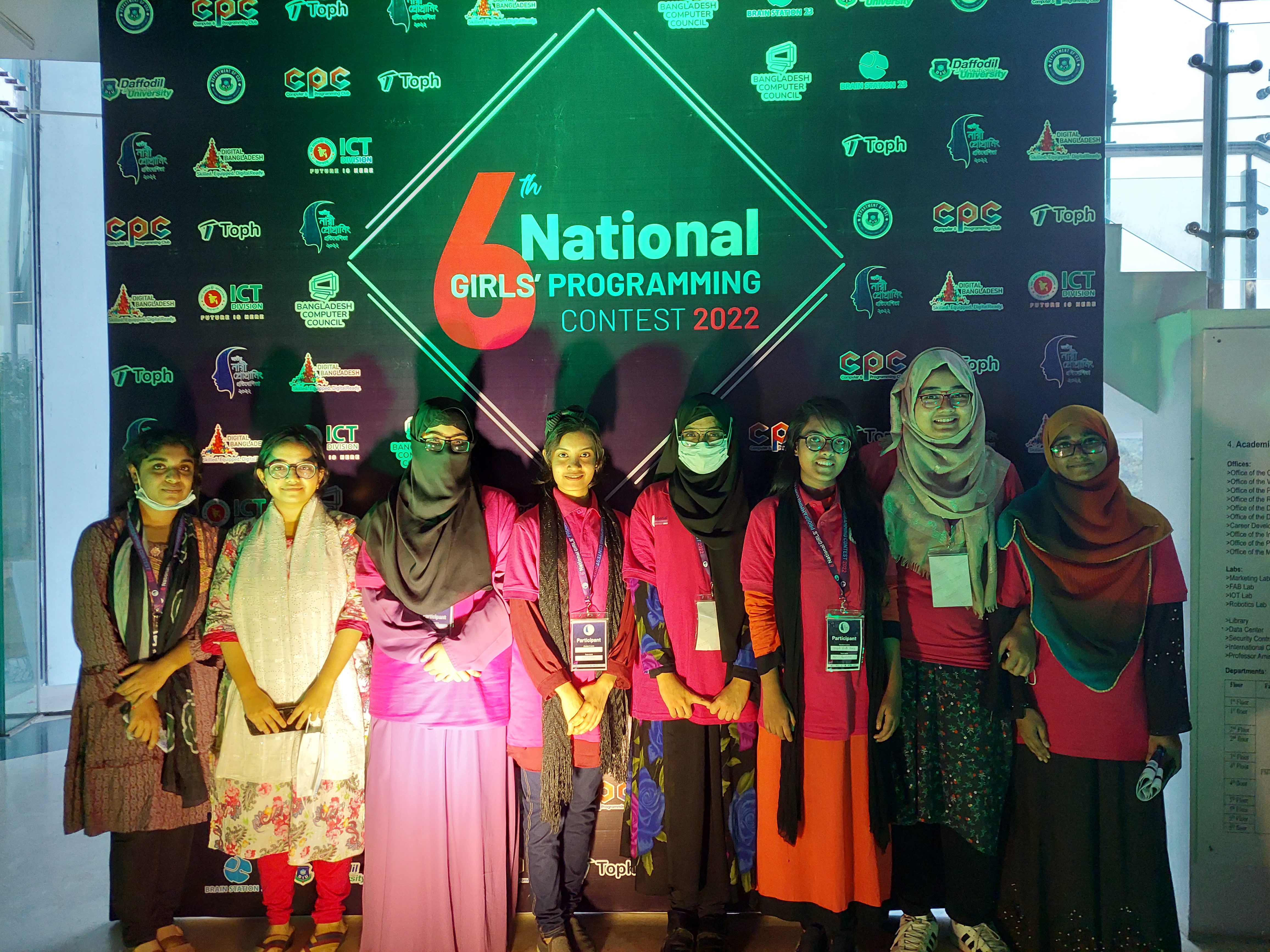 Teams from MIST at NGPC 2022
This year, in the 6th National Girls' Programming Contest (NGPC) 2022, hosted by Daffodil International University, the teams of MIST have shown their best performance so far, with three teams qualifying for the main round and one team achieving a position among the top ten. MIST_Object_Grind, a team from MIST, has achieved the 6th position in the NGPC 2022. Prior to that, MIST_Revolution became the first team to emerge at the standings by solving the first problem of NGPC 2022.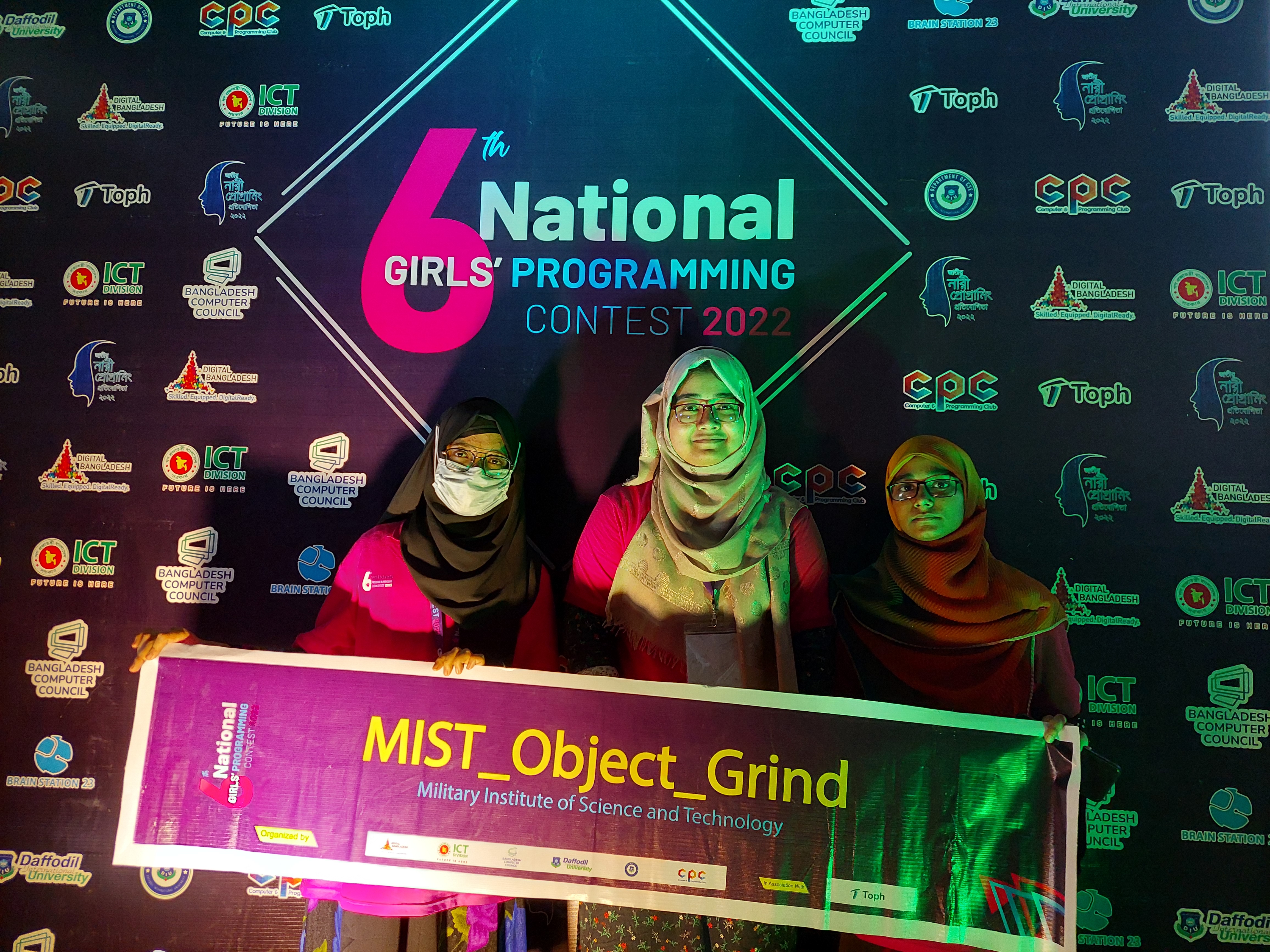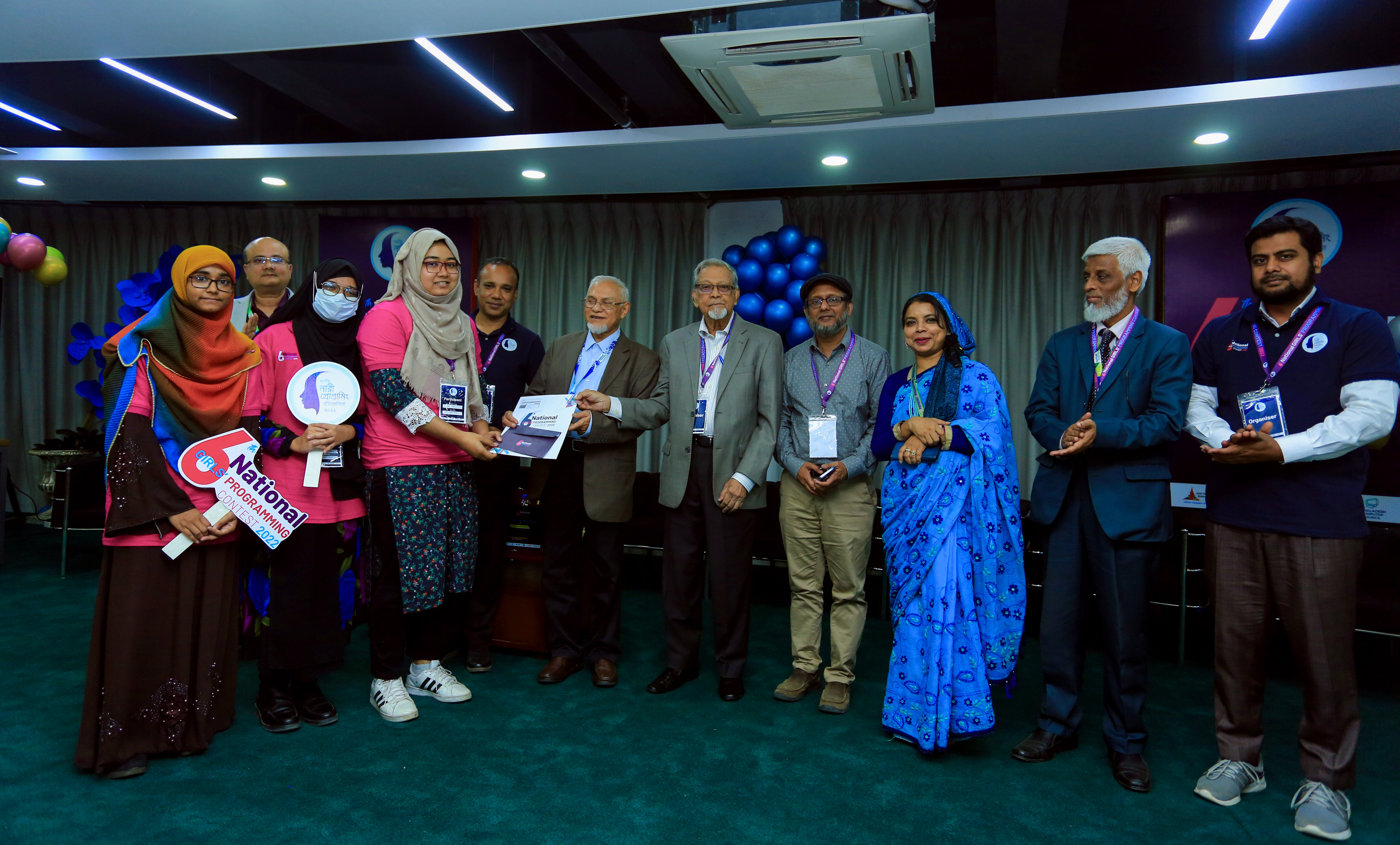 MIST_Object_Grind receiving the 6th Prize of NGPC 2022
NGPC is a national-level programming contest arranged every year exclusively for girls. To participate in the NGPC, teams of three members are needed to be formed. These three members must belong to the same institution. A faculty member from that institution has to coach the team. Since its inception in 2015, MIST has participated in every NGPC. Teams from MIST have shown incredible performance in past events. Even so, this year's performance of MIST teams surpassed all the previous ones.
In the online preliminary round of NGPC 2022 held on 3rd February 2023, more than 240 teams from various schools, colleges and universities across the country participated. Eight teams from MIST, comprising enthusiastic female programmers took part there. Consequently, battling seven challenging problems with a three hours constraint, three teams from MIST- MIST_Object_Grind consisting of Ellora Yasi (CSE – 20), Syeda Raisa Rahman (CSE-21) and Maria Sultana (CSE-21), MIST_Revolution consisting of Shejuti Binte Feroz (CSE-20), Sadia Jahan Moon (CSE-21) and Mayeesha Musarrat (CSE-21) and MIST_Tatakae consisting of Faria Islam (CSE-21), Mayesha Tasnim (CSE-21) and Nabiha Parvez (CSE-22) qualified for the main round. Among them, MIST_Object_Grind placed 9th, overpowering more than 240 teams.
The main onsite round of NGPC 2022 was held on 25 February 2023 at Daffodil International University. 104 teams from different universities all over Bangladesh fought for the top position in this fierce contest. Among the qualified three teams from MIST, team MIST_Object_Grind showed the best performance by achieving the 6th position in the leaderboard, while MIST_Tataka and MIST_Revolution achieved the 23rd and the 31st position respectively. Moreover, MIST_Revolution became the first team among 104 teams to solve the first problem of NGPC 2022.
Final Standings of NGPC 2022

Team Name

Position

Members

Batch

MIST_Object_Grind

6th

Ellora Yasi

CSE - 20

Syeda Raisa Rahman

CSE - 21

Maria Sultana

CSE - 21

MIST_Tatakae

23rd

Faria Islam

CSE - 21

Mayesha Tasnim

CSE - 21

Nabiha Parvez

CSE - 22

MIST_Revolution

31st

Shejuti Binte Feroz

CSE - 20

Mayeesha Musarrat

CSE - 21

Sadia Jahan Moon

CSE - 21
The relentless efforts of the trainers and mentors of MIST Computer Club were aimed towards improving the contestants' problem solving skills by arranging a two week-long Intense Training Camp. Several training sessions and some practice contests were conducted in this camp. Such endeavors, undoubtedly, were an active catalyst in the teams' hard-earned competency. Besides the support and encouragement from the Dept. of CSE, MIST acted as a beacon of hope and inspired the participants.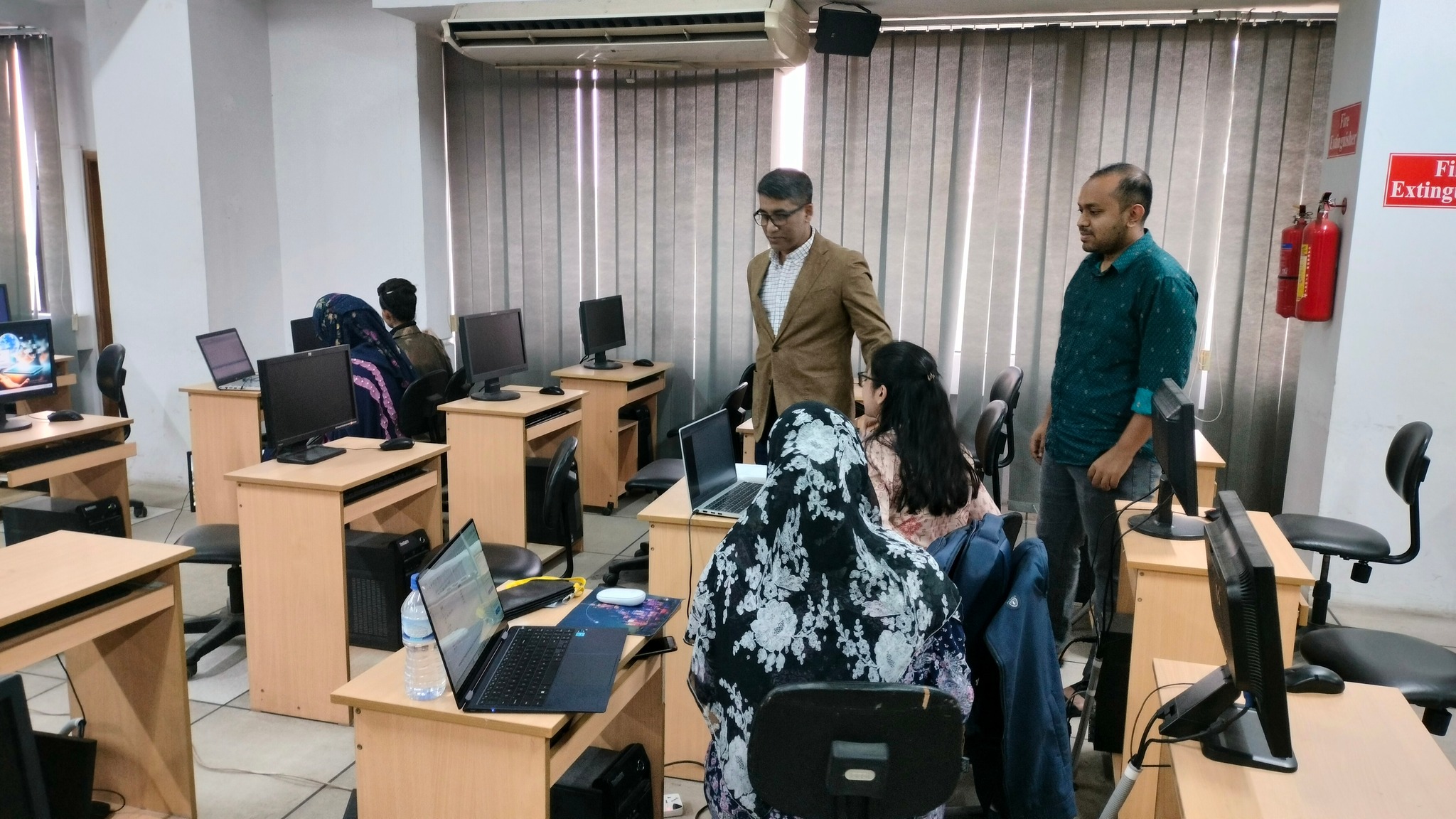 Visit by the Head of the Dept. of CSE in the Online Preliminary Round of NGPC 2022
This worthwhile success brings an immense wave of pride and recognition to our institution. The utmost dedication of the participants fueled by the guidance and assistance provided by their trainers and mentors aided them in excelling in the competition. MIST Computer Club aspires to bring out even better results in the future with the hope to convey an imperative message to the newcomers of MIST – "Winners persevere in their efforts while others are subjugated by their failures".